UCSC Alumni Assoc - LA Chapter
1999 3rd Annual Wine Tasting Event
The Los Angeles chapter of the UCSC Alumni Association
cordially invites you to an
Alumni Vintner's Wine Tasting
with
Bonny Doon Vineyards
Special guest
Alumnus Randall Grahm
Wine maker and President-for-life
Bonny Doon Vineyard
SATURDAY, MAY 1, 1999
1:00 p.m. - 4:00 p.m.
$25.00 per person
($20.00 for recent graduates 1994 - 1999)
Includes all wines and delicious hors d'oeuvres
R.S.V.P. by Friday April 23
Early RSVP strongly recommended; space is limited.
Buona Vita Ristorante
439 Pier Ave., Hermosa Beach, (310) 379-7626
(located near the airport; street parking & handicap parking near by)
For more information, call Ken or Moira Feingold, 310-395-1318 (evenings)
or the UCSC Alumni Office, 800/933-SLUG (weekdays)
---
Use your VISA or Mastercard and call the Alumni Association toll-free at 1-800-933-SLUG, OR
Send the following information and a check payable to the UCSC Alumni Association to:

   UCSC Alumni Associaton
   Carriage House, UCSC
   1156 High Street
   Santa Cruz, CA 95064

Name:
College/Year:
Guest Name:
College/Year:
Job Title/Employer:
Day Phone:
Email address:
[] I'm interested in helping plan future events for Los Angeles area alumni. Call me with more information.
[] I'm interested in joining the Alumni Association. Send me a membership brochure.
---
Directions to Buona Vita Ristorante From 405 fwy South:
Exit Rosecrans, go west to the PCH, turn left onto PCH, then right onto Pier Avenue.
From 405 fwy North:
Exit Artesia, go west to the PCH, turn left onto PCH, then right onto Pier Avenue.
Buona Vita is wheelchair accessible.
---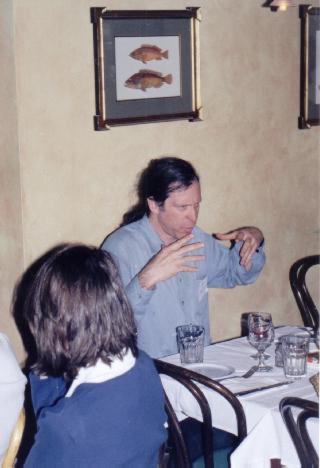 UCSC Alumnus Randall Grahm, the 1994 Wine and Spirits Professional of the Year, is founder and owner of Bonny Doon Vineyard. Located in the tiny hamlet of Bonny Doon in Santa Cruz, Grahm has observed that the sun-loving grapes of the Rhone valley are very happy in the Mediterranean climate of coastal California. Grahm, known as the "Rhone Ranger" for his pioneering work in the popularization of Rhone and Provencal varieties in California, will pour some of Bonny Doon's finest selections for Los Angeles area UCSC alumni and friends.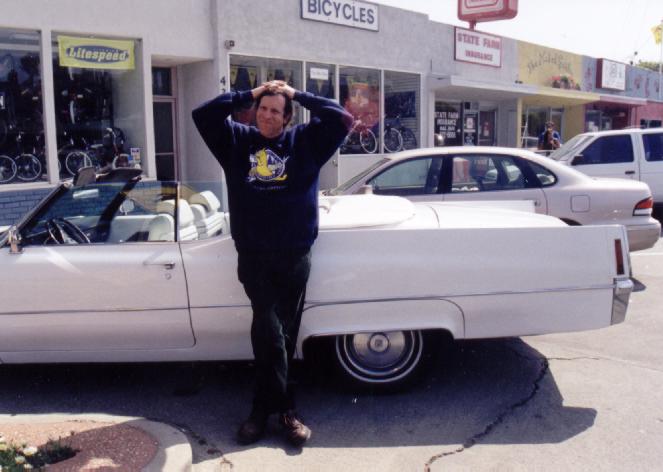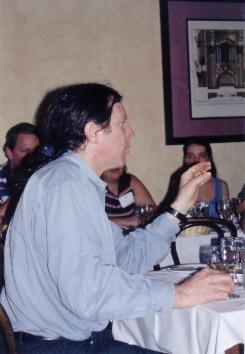 webmaster: franz@acm.org
Copyright © 1999 Fran Zandonella
All Rights Reserved