UCSC Alumni LA Chapter
Santa Cruz Island Weekend
On July 25 & 26, 1998, Professor Burney Le Boeuf led a group of UCSC Alumni on an ecotour of Santa Cruz Island, off the coast of Santa Barbara.
At one time, the words "Santa Cruz," brought to mind a seaside town on the north end of California's central coast. But now, let "Santa Cruz" evoke the image of an island being taken over by "banana slugs:" one of the Channel Islands, in fact. You are invited to join fellow UCSC alumni from the Los Angeles area on an ecotour of Santa Cruz Island. Our guide will be UCSC biology professor Burney LeBoeuf, an internationally renowned expert on marine life.
Details:
The trip is planned for Saturday, July 25 - Sunday, July 26, 1998. The group departs Oxnard harbor for Santa Cruz Island at 7:00 a.m. on Saturday and returns at 7:00 p.m. on Sunday. Cost per person: $125.00, including 3 meals, overnight accommodations and transportation to, from, and on the island. Reservations are very limited and will be given on a first-come, first-serve basis. Full payment is required in advance to secure your reservation.
This trip is sponsored by the Los Angeles chapter of the University of California, Santa Cruz Alumni Association. To register, call chapter volunteers Moira or Ken Feingold at 310/395-1318 (evenings). Notes: a limited number of campsite spaces are available at a $10.00 reduction in price. Trip not recommended for young children.
Here are some pictures from that trip: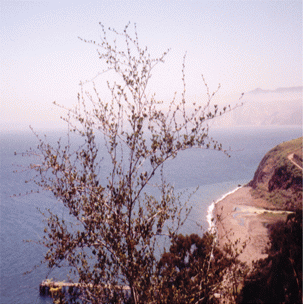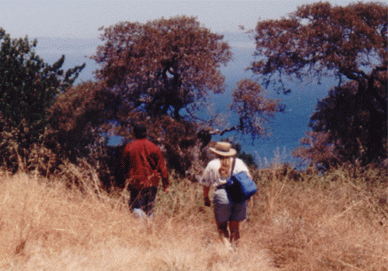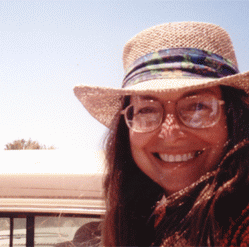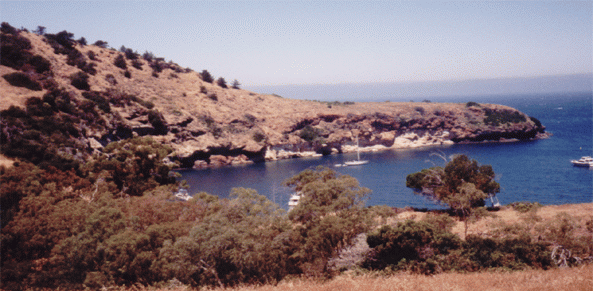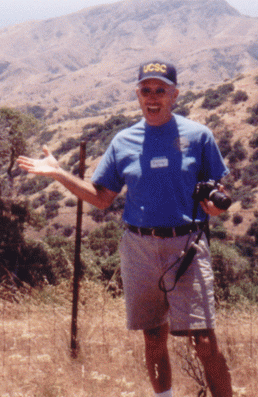 webmaster: franz@acm.org
Copyright © 1999 Fran Zandonella
All Rights Reserved